Instagram is one of the most popular social media platforms in the world. Most likely, when you ask
someone what they're favorite app is, they'll reply with no hesitation, "Instagram". This has a lot to do
with the fact that it is a visual platform – something Twitter and Facebook would struggle to compete
against.

It's much easier to open an app and scroll through pictures than it is to stop and read post after post
after post. So, how can you use this visual platform to market your business?

Enroll in an Instagram Business Account

This is different that a personal account. A business account has different features that cater more to a
business setting. If you currently have a personal account for your business and want to switch to a
business account, you can do it seamlessly and there will be no interruption in your feed.

Determine your strategy

Think of your target market, your current followers, your fans – what do they want to see about your
business? If you're a restaurant, it's easy. They want to see pictures of the food on your menu. But, what
if you're a different type of business? Think about the customers who support you and what they want
and need to stay interested in your business.

A good way to figure out the perfect strategy for your specific business is by utilizing the SMART
method. It is an acronym that lays out key necessities for a successful plan.

SMART:

Specific
Measurable
Attainable
Relevant
Timely

These should be your main focus when launching your Instagram. It's important not to get caught up in
likes and follows from the get-go. Those can come into play once you have laid down the groundwork
for your account.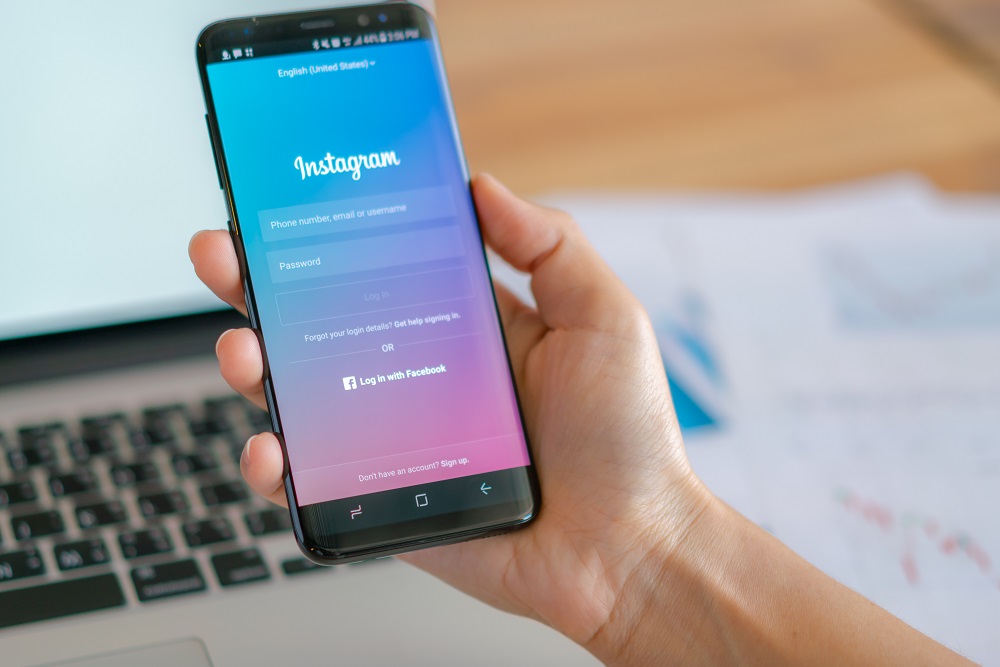 Post regularly

Once you have your Instagram account up and running, you need to keep your followers engaged. Post
regularly. Whether it is on Instagram Stories or on your Instagram Feed, it's important to keep things
current. To help with engagement, try figuring out when your target market is online. Don't forget about
time zones!

Maximize your profile
There are a few things you can do to make your Instagram profile do some of the work for you. For
starters, you want your profile picture to be your company logo. This will help increase brand
recognition.

Additionally, you want to make sure that your bio is relevant to your company and is written in your
company's voice. However, don't be afraid to sprinkle in some hashtags and emojis! Both will help
people find your profile and keep them engaged.

Have compelling content

This probably goes without saying, but make sure the photos and stories you are posting, are worth
posting. If you're posting photos on your feed, make sure they are high-quality and show off what your
business can do.

Along with these great photos, you'll need a great caption. Engaging captions take your content a step
further. While yes, Instagram is primarily a visual social media platform, that doesn't mean you
shouldn't put any thought into the corresponding caption. In fact, sometime a fun and witty caption will
be what boosts a post.

Be social

Don't forget, this isn't a one-sided marketing campaign. This platform allows you to connect with your
followers directly, so do that! Be sure to respond to messages and comments, this will help build your
credibility and trust as a brand.

It's important to interact with other brands too – build a community that your target market is likely
already in and allow it to grow.

Promote your other socials

Don't be afraid to promote your other social accounts via Instagram. You have people that are
interested in your business at your fingertips, so be sure to stay connected with them no matter what
platform they happen to be logged into at the current moment.

Track success

Just like any other campaign, you'll want to do check-ins on how the engagement is on your posts and
stories. Are people commenting and liking? Are you gaining followers? Losing followers? These are all
questions you should be answering once your account is up and running.

The Instagram Business profile offers numerous tools to help you track your content and see just how
well it is doing. You can analyze the data and tweak the things that don't seem to be working to ensure
your next post will be the best it can be.

Now that Instagram is likely the most popular social media platform, it's important to make sure that
your business is represented on it and is thriving. Build a profile that reflects the best parts of your
business, connect with your customers and make great content.